Some of our work
Made with love here in Cincinnati, Ohio our work is often hidden within the digital walls of businesses and guarded by enterprise privacy agreements to protect intellectual property however here are a few glimpses to give you a sense of our range.  Our clients and partners benefit from our team's diverse and complementary experiences. Collectively, we've developed applications or worked with digital media for 100s of years, which means our projects now boast an ever-enriching expanse of functionality. We've been around the block—we've launched hundreds of projects. And each of our clients profits from our previous work.
Michael's Arts & Crafts Mobile App
The Official Michaels Arts and Crafts companion app. Delivered for both iPhone and Android downloaded over 2 million times
Features Include
• Access favorite products, projects and events
• Receive exclusive mobile coupons and your local weekly ad
• Sign up for exclusive email alerts
• Search and save favorite project
ideas
• Locate your nearest Michaels store
• Look up events by date or location
and save to your calendar
• Create lists to organize your next trip
• Share projects with friends and
family
• Use the QR scanner to access even
more projects, videos and coupons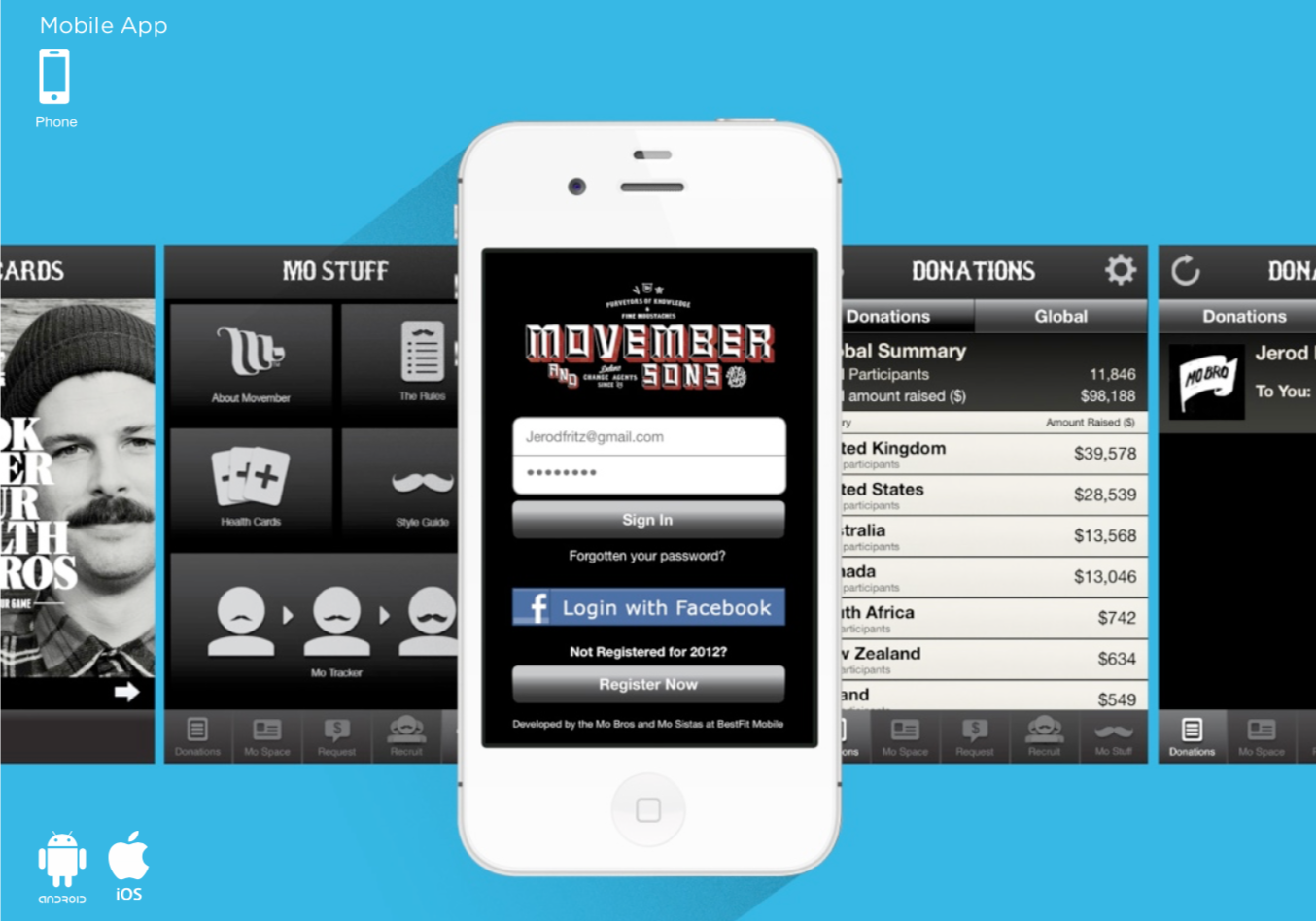 Movember Mobile App
We created and launched the iPhone and Android apps for the Movember charity. These apps served as a primary communication, team and donation management tool for the worldwide event. The app received more the 700,000 downloads in less than 30 days, is translated for a dozen different languages and played a significant factor in pushing over 120 million dollars in donations last year.
Features Include
• Social Media Integration with chat in your MoSpace
• Request and Process donations in- app
• Track your moustache growth with the MoTracker that includes daily reminders to Track your progress
• Account Management and Creation
• Create animations of your moustache growth
Cintas Lead Generation App
Allows employees to quickly capture data for potential business and send directly to the sales division responsibly from anywhere
Features Include
• iOS and Android cross platform native app
• Automatic location selection by using location data provided by FourSquare
• Photo capture and tagging directly on device
• Custom backend integration and syndication to Corporate data center
• Email notifications and status for tracking Leads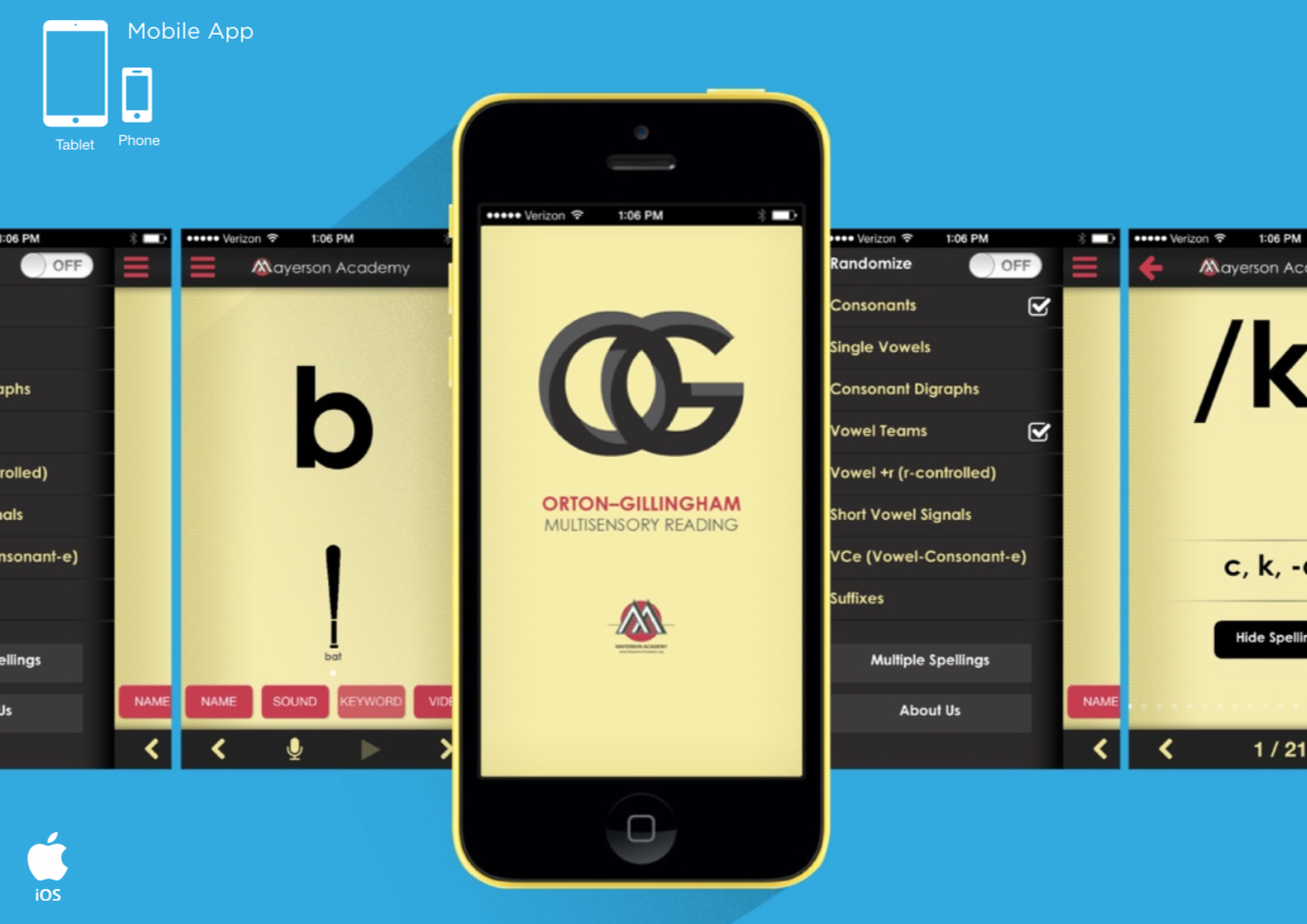 OG Cards
This example is shown not only because it is a wonderful example of design and simplicity but because it relates to Education. This Orton Gillingham Card Deck app for iPhones and iPads assists teachers who are using a phonics-based approach to teaching reading. This is relevant to those teachers teaching decoding, primarily to beginning readers, but can also be used for older struggling readers. In addition, it is available for parents and for children.  Design and collaboration with Mike Zitt, Inc.
Features Include
• Audio and Video of entire Deck of Cards
• Record and Playback of Students Voice
• Graphemes
• Phonemes
• Multiple Spellings
• Visual Cues,
• Randomization
D2 Digital Dialogue Cincinnati – Conference App
The official companion app for the AAF Cincinnati, D2 Cincinnati. This app allowed visitors to view and build a schedule, watch live feed for latest news, review maps for breakout locations and official networking events.
Features Included
• Schedule – Browse the entire event list, filter by track and create a personal schedule
• Speakers – Review detailed participant bio, and social feeds for all speakers
• Map – Quickly find your way to breakout sessions and networking events
• Media Integration – Keep up on events news within the app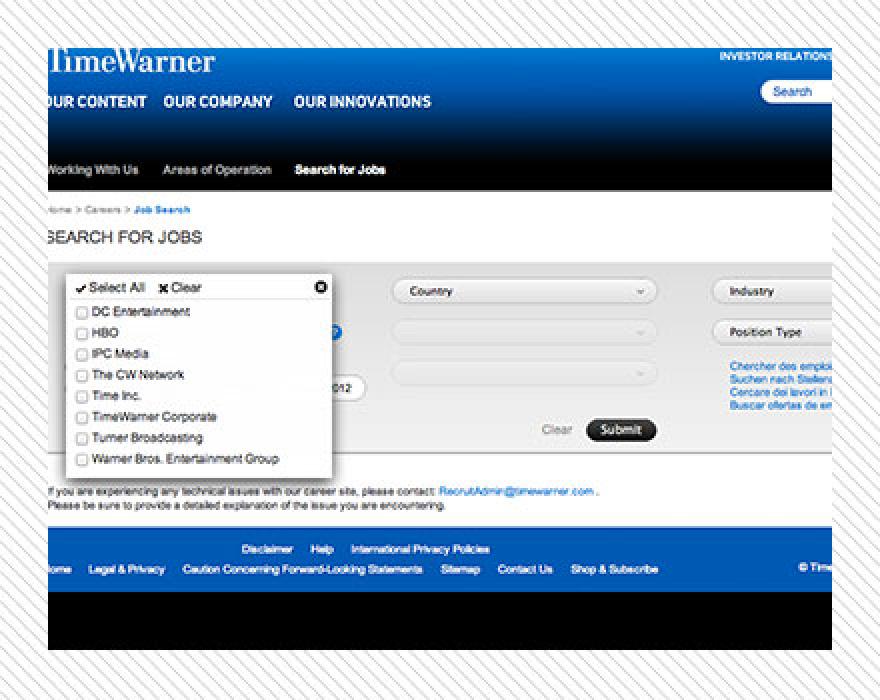 Timewarner.com : Careers and Job Search
Based on Centogram's successful Careers-page and complete TW Corporate Blog overhaul work, Time Warner once again turned to Centogram and Minke Zitt Inc. to streamline their Job Search page. Because Time Warner Inc employs people in locations the world over, they maintain a constant and extensive list of job postings. The search filter on the previous Job Search page had become challenging to configure and the results hard to digest. Centogram worked to develop a clean, simple interface which now allows talented potential employees to seek the jobs for which they're most suited. It also allows Time Warner Inc to choose from a pool of talent based on dependable data. Check it out at timewarner.com/careers/job-search